English, Filipino ∙ Self-paced (1hr 13 mins)
Date Published
July 30, 2023
Course Updated
July 30, 2023
About the Course
Project management is the application of techniques, methods, skills, knowledge, and experience to achieve particular project objectives within accepted criteria.
This course will go over how to organize and manage a project so that it meets its stated goals and deliverables. This will allow you to get a solid working knowledge of the fundamentals of project management and instantly apply that knowledge to effectively manage work projects.
Course Objectives
To discuss the key concepts of project management
To discuss what makes a project
To share core skills and competencies to be a good project manager
To teach how to accomplish a project efficiently
Course Outline
Why Project Management
What is a Project
Five Phases of Project Management
Core Skills & Competencies
Practical Tips
Target Participants
For everyone who wants to understand the fundamentals of project management.
Certificate Requirements
Completion of recorded webinar + quiz
Pass the Project Management QUIZ with 80% mark
Comment your feedback to the main page of the course
No frequently asked questions for this course yet.
THE DEEP TRUTH: Introduction to Deep Learning and AI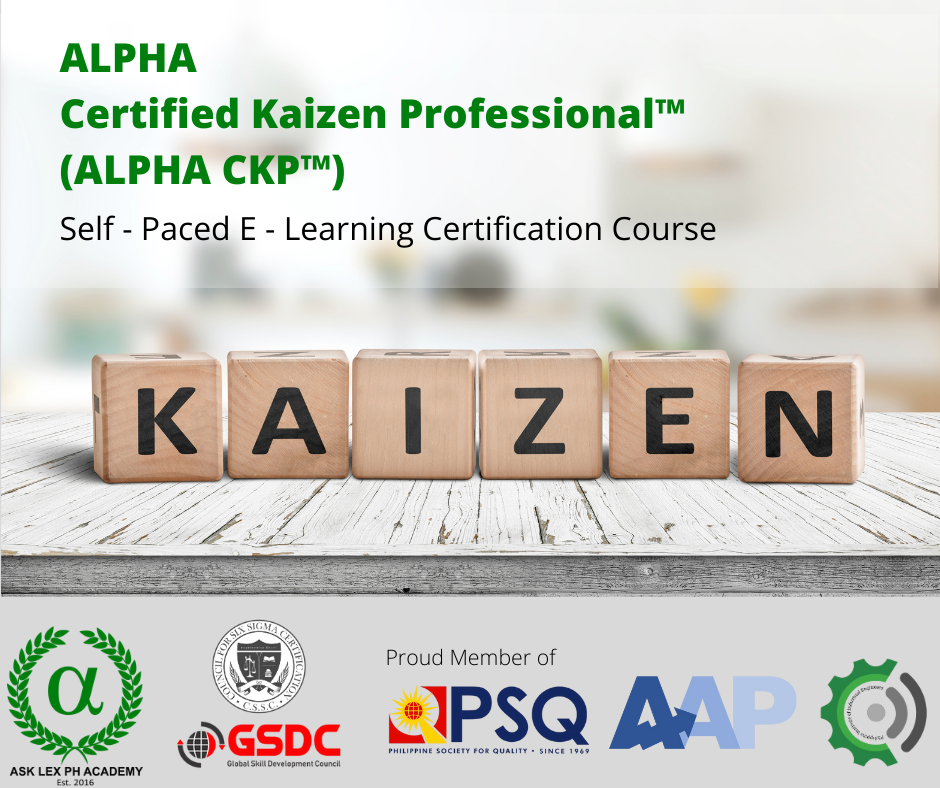 Certified Kaizen Professional (CKP)
Turning Creative Ideas to Innovation