How to Prepare for the CIE Examination
How to Prepare for the CIE Examination
English, Filipino ∙ Self-paced (13 mins)
Course Updated
July 09, 2023
About the Course
In this course, Felix will share 10 tips and tricks that can help you in preparing for your CIE (Certified Industrial Engineer) Examination.
Course Objectives
The objective of this course is to share tips and techniques in preparing for CIE Examination.
Course Outline
✓ Completion of recorded video
Plan smartly
Be resourceful enough
Stress on keynotes and formulas
Time your efforts
Study in group
Study during early morning
Stress your weakness
Mind your health
Don't lose your peace
Give it up
Target Participants
Industrial Engineers who want to be ready for the preparation of the CIE Examination.
Certificate Requirements
✓ Completion of recorded video
✓ Comment your feedback to the main page of the course
https://asklexph.com/courses/how-to-prepare-for-the-cie-examination/
No frequently asked questions for this course yet.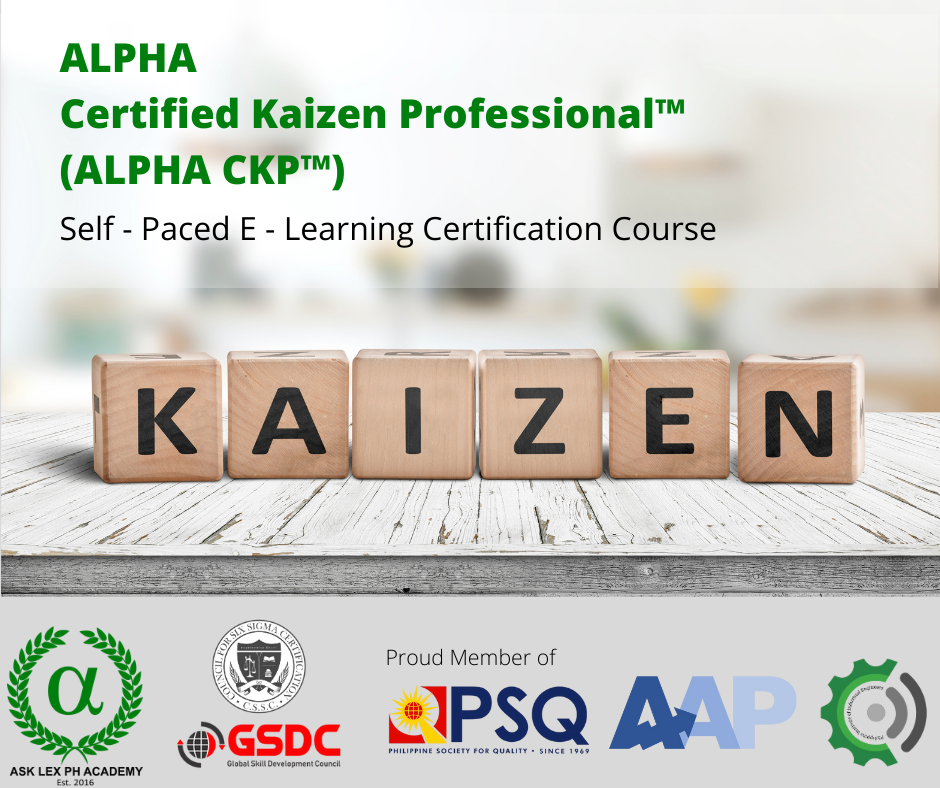 Certified Kaizen Professional (CKP)
How Lean Six Sigma Practitioners Think?
Honing Your Leadership Skills