Sustainable And Innovative Future : Real Estate Management Project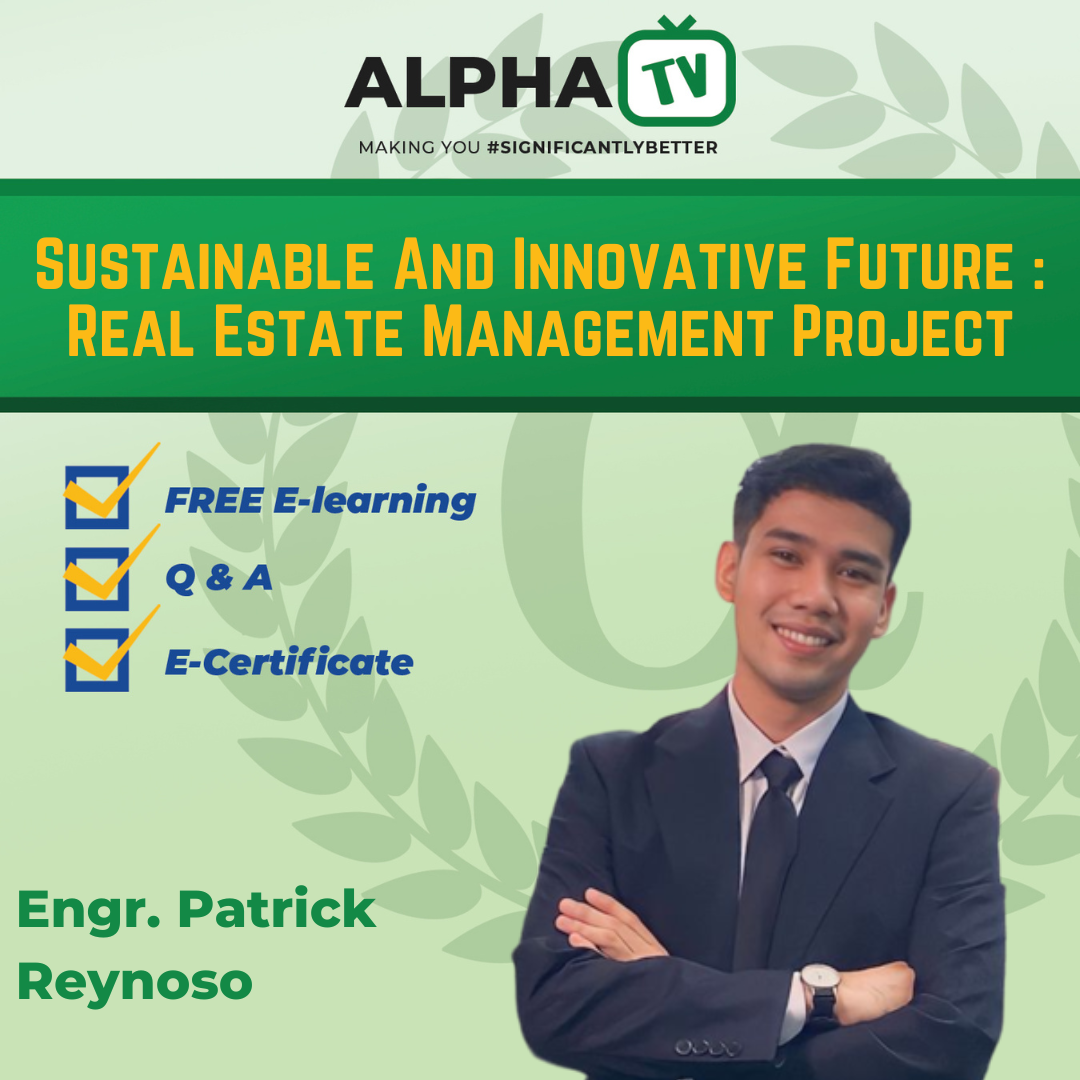 Sustainable And Innovative Future : Real Estate Management Project
Date Published
November 08, 2023
Course Updated
November 08, 2023
About the Course:
Welcome to our e-learning course, "Sustainable and Innovative Future: Real Estate Management Project." In this course, we delve into the core principles of sustainability and environmental management systems (EMS) with a focus on their application in the real estate sector. This course is designed to inspire and equip professionals, students, and enthusiasts who are passionate about shaping a sustainable future in the realm of real estate.
Course Objectives:
The primary objective of "Sustainable and Innovative Future: Real Estate Management Project" is to provide participants with a comprehensive understanding of Environmental Management Systems (EMS) and how they play a pivotal role in achieving sustainability within the real estate industry. By the end of this course, participants will have acquired the knowledge and insights required to initiate, implement, and effectively manage EMS strategies, thus contributing to environmentally conscious decision-making and fostering a culture of sustainability in real estate organizations.
Target Participants:
This course is designed to cater to a diverse range of individuals and professionals who are dedicated to promoting sustainability and responsible environmental practices within the real estate sector. Our target participants include:
Sustainability Enthusiasts: Individuals who are passionate about environmental conservation and sustainability and wish to deepen their understanding of EMS to drive positive change within the real estate industry.
Real Estate Professionals: Real estate executives, managers, and employees aiming to integrate sustainability principles into their organization's operations, enhance corporate responsibility, and reduce environmental impacts.
Environmental Practitioners: Environmental specialists, consultants, and professionals already engaged in sustainability initiatives within the real estate sector, seeking to expand their knowledge.
Students and Academics: Students studying environmental science, management, business, or related disciplines, as well as educators looking to enrich their curriculum with real-world insights into EMS and sustainability practices.
Policy Makers and Government Officials: Individuals working in government agencies, regulatory bodies, and policy-making roles who aim to align their decisions with sustainability goals and require a foundational understanding of EMS principles.
Entrepreneurs: Business owners and startups interested in embedding sustainability into their business models, understanding the benefits of EMS, and exploring avenues for differentiation and competitive advantage.
Nonprofit Organizations: Members of nonprofit and non-governmental organizations focused on environmental advocacy and conservation, seeking to leverage EMS to enhance their impact and drive positive change.
General Public: Any individuals with a keen interest in sustainability, environmental protection, and understanding how EMS can contribute to a more eco-conscious way of life.
Certificate Requirements:
Completion of recorded webinar + quiz
Pass the 10-item multiple-choice quiz with an 80% mark
Comment your feedback to the main page of the course
What is an LMS?
An LMS (Learning Management System) is a software platform designed to manage, deliver, and track educational content and training programs online.
How does an LMS work?
An LMS provides a centralized platform for creating, delivering, and managing learning materials. It offers features like course creation, assessments, communication tools, and progress tracking.
Who can use the LMS?
Our LMS is designed for a wide range of users, including educators, students, trainers, HR professionals, and corporate users seeking to deliver and manage training and educational content.
How do I access courses on the LMS?
After logging in, you'll see a list of available courses on your dashboard. Click on a course to access its content, including modules, videos, assignments, and quizzes.
Can I take courses on any device?
Yes, our LMS is responsive and works on various devices, including desktops, laptops, tablets, and smartphones.
How do I enroll in a course?
If you're a student, your courses might be assigned by an instructor. If you're a corporate user, courses can be assigned by your administrator. Simply click on the course to enroll.
How are assessments conducted?
Assessments can include quizzes, assignments, and exams. You'll find instructions within each course on how to complete them.
How do I track my progress?
Your progress is automatically tracked as you complete modules, quizzes, and assignments. You can view your progress on your dashboard or course page.
I'm having trouble accessing the platform. What should I do?
What if I forget my password or username?
You can use the "Forgot Password" option on the login page to reset your password. If you've forgotten your username, contact our support team for assistance.
Is my personal information safe on the LMS?
We take your privacy seriously. Your personal information is securely stored and used only for educational and administrative purposes in accordance with our privacy policy.
Are my course progress and grades kept private?
Yes, your course progress and grades are confidential and can only be viewed by you, your instructors, and administrators as needed.
Statistics with Excel Data Analysis Toolpak
Application of Data Based Prioritization Tools to Identify Vital Few Factors
Welcome, ALPHA Player. 5AME ON!