Achieving Customer Delight through Data Driven Management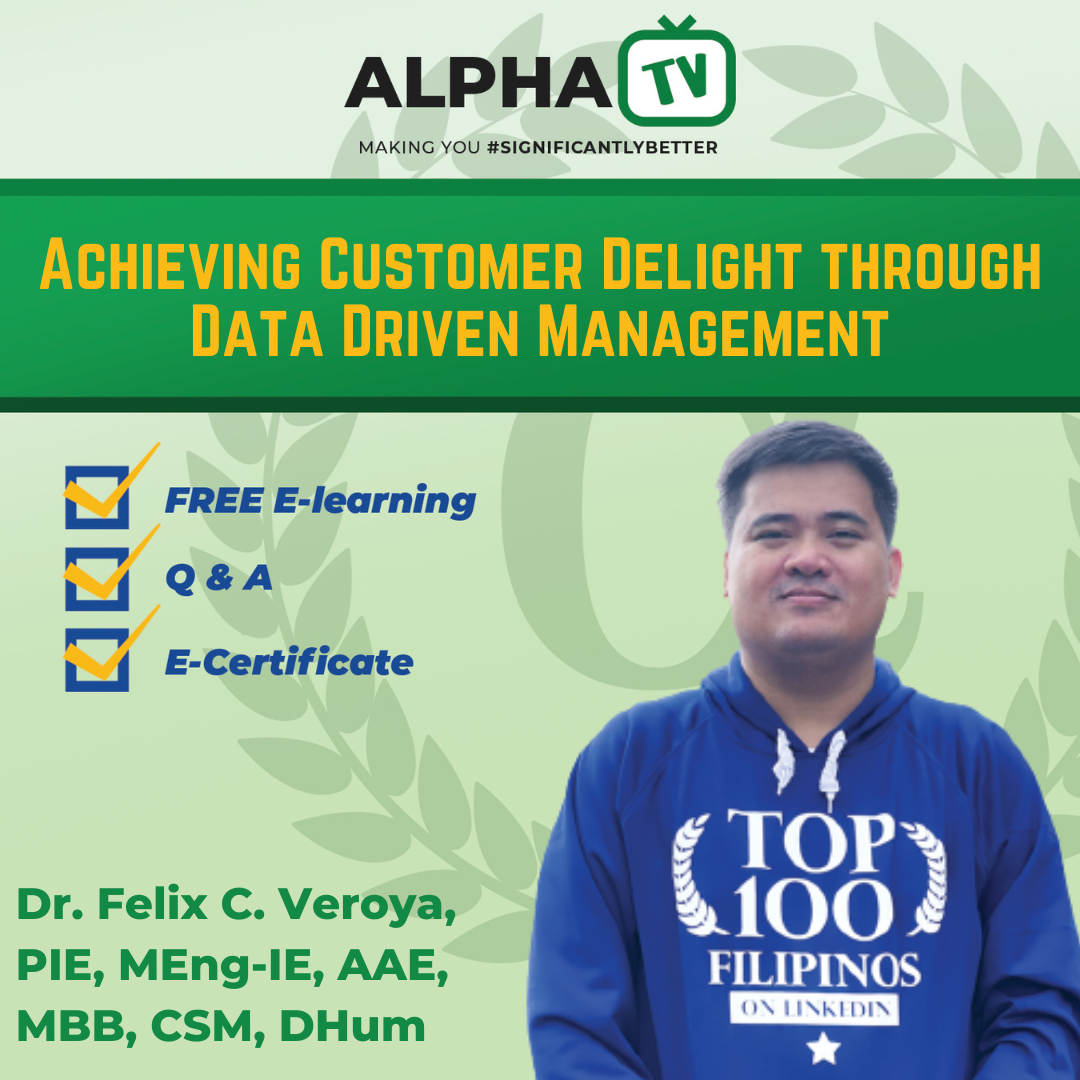 Achieving Customer Delight through Data Driven Management
Date Published
November 08, 2023
Course Updated
November 08, 2023
About the Course:
Explore the essence of data-driven management and its profound impact on customer satisfaction in our e-learning course. Discover strategies and insights that enable organizations to not only meet but exceed customer expectations, fostering a culture of customer delight.
Course Objectives:
The primary objective of the course "Achieving Customer Delight through Data-Driven Management" is to equip participants with a comprehensive understanding of how data-driven approaches can be harnessed to create exceptional customer experiences. By the end of the course, participants will possess the knowledge and skills required to implement data-driven strategies, make informed decisions, and cultivate a customer-centric approach within their organizations, ultimately achieving customer delight.
Target Participants:
This course is tailored for a diverse range of individuals and professionals who are committed to enhancing customer satisfaction and fostering customer delight. The target participants include:
Customer Experience Enthusiasts: Individuals passionate about delivering outstanding customer experiences and seeking to leverage data-driven insights to achieve this goal.
Business Managers and Executives: Professionals in leadership roles who aim to integrate data-driven strategies to improve customer satisfaction, loyalty, and overall business success.
Data Analysts and Researchers: Professionals with a background in data analysis and research looking to apply their expertise to enhance customer experiences.
Marketing and Sales Professionals: Individuals in marketing and sales roles who wish to utilize data-driven management to refine their strategies and enhance customer engagement.
Customer Support and Service Teams: Teams focused on customer support and service, aiming to use data-driven insights to address customer needs more effectively.
Entrepreneurs: Business owners and startup founders interested in utilizing data-driven approaches to create exceptional customer experiences and gain a competitive edge.
Product and Service Innovators: Professionals involved in product or service development, looking to enhance their offerings based on data-driven customer feedback and preferences.
Anyone Passionate about Customer Satisfaction: Individuals from various backgrounds who share a passion for customer delight and wish to learn how data-driven management can contribute to achieving it.
By catering to this diverse audience, the course aims to create a dynamic and interactive learning environment that encourages collaboration, knowledge exchange, and the practical application of data-driven management concepts to achieve customer delight.
Certificate Requirements:
Completion of recorded webinars and course materials
Successful completion of assessments and quizzes
Active participation in course discussions and feedback
What is an LMS?
An LMS (Learning Management System) is a software platform designed to manage, deliver, and track educational content and training programs online.
How does an LMS work?
An LMS provides a centralized platform for creating, delivering, and managing learning materials. It offers features like course creation, assessments, communication tools, and progress tracking.
Who can use the LMS?
Our LMS is designed for a wide range of users, including educators, students, trainers, HR professionals, and corporate users seeking to deliver and manage training and educational content.
How do I access courses on the LMS?
After logging in, you'll see a list of available courses on your dashboard. Click on a course to access its content, including modules, videos, assignments, and quizzes.
Can I take courses on any device?
Yes, our LMS is responsive and works on various devices, including desktops, laptops, tablets, and smartphones.
How do I enroll in a course?
If you're a student, your courses might be assigned by an instructor. If you're a corporate user, courses can be assigned by your administrator. Simply click on the course to enroll.
How are assessments conducted?
Assessments can include quizzes, assignments, and exams. You'll find instructions within each course on how to complete them.
How do I track my progress?
Your progress is automatically tracked as you complete modules, quizzes, and assignments. You can view your progress on your dashboard or course page.
I'm having trouble accessing the platform. What should I do?
What if I forget my password or username?
You can use the "Forgot Password" option on the login page to reset your password. If you've forgotten your username, contact our support team for assistance.
Is my personal information safe on the LMS?
We take your privacy seriously. Your personal information is securely stored and used only for educational and administrative purposes in accordance with our privacy policy.
Are my course progress and grades kept private?
Yes, your course progress and grades are confidential and can only be viewed by you, your instructors, and administrators as needed.
Introduction to Project Management
How to Drive a Culture of Innovation