Continuous Improvement in the New Normal
Continuous Improvement in the New Normal
English, Filipino ∙ Self-paced ∙ 1 hour
Date Published
September 19, 2023
Course Updated
September 19, 2023
About the Course
Continuous improvement, also known as continual improvement, is the process of continuously improving products, services, or processes through incremental and breakthrough improvements. These initiatives can aim for "incremental" improvement over time or "breakthrough" improvement all at once.
This course will teach you about Continuous Improvement and how to avoid pitfalls in the New Normal.
Course Objective
To discover the definition and purpose of Continuous Improvement
To understand the significance of continuous improvement
To learn how to avoid the pitfalls of doing Continuous Improvement in the new normal
To understand the purpose and benefit of Process management roles
To refresh different improvement methods
To gain a better understanding of the framework of improvement methods
Course Outline
Process of delivering improvement
Continuous Improvement Approaches
Kaizen
Process Management Roles
Improvement Methods
Combining Design Thinking, Lean Startup and Agile
How to avoid the Pitfalls of Continuous Improvement Initiative in the New Normal
Continuous Improvement Predictions moving forward
Target Participants
It is for all the interested individuals that want to know more about the overview of Continuous Improvement in the New Normal and its relevance.
Certificate Requirements
Completion of recorded webinar + quiz
Pass the 10 item multiple choice with 80% mark
Comment your feedback to the main page of the course
https://asklexph.com/courses/continuous-improvement-in-the-new-normal/
What is an LMS?
An LMS (Learning Management System) is a software platform designed to manage, deliver, and track educational content and training programs online.
How does an LMS work?
An LMS provides a centralized platform for creating, delivering, and managing learning materials. It offers features like course creation, assessments, communication tools, and progress tracking.
Who can use the LMS?
Our LMS is designed for a wide range of users, including educators, students, trainers, HR professionals, and corporate users seeking to deliver and manage training and educational content.
How do I access courses on the LMS?
After logging in, you'll see a list of available courses on your dashboard. Click on a course to access its content, including modules, videos, assignments, and quizzes.
Can I take courses on any device?
Yes, our LMS is responsive and works on various devices, including desktops, laptops, tablets, and smartphones.
How do I enroll in a course?
If you're a student, your courses might be assigned by an instructor. If you're a corporate user, courses can be assigned by your administrator. Simply click on the course to enroll.
How are assessments conducted?
Assessments can include quizzes, assignments, and exams. You'll find instructions within each course on how to complete them.
How do I track my progress?
Your progress is automatically tracked as you complete modules, quizzes, and assignments. You can view your progress on your dashboard or course page.
I'm having trouble accessing the platform. What should I do?
What if I forget my password or username?
You can use the "Forgot Password" option on the login page to reset your password. If you've forgotten your username, contact our support team for assistance.
Is my personal information safe on the LMS?
We take your privacy seriously. Your personal information is securely stored and used only for educational and administrative purposes in accordance with our privacy policy.
Are my course progress and grades kept private?
Yes, your course progress and grades are confidential and can only be viewed by you, your instructors, and administrators as needed.
How to reach Financial Freedom
Lean Six Sigma White Belt Certification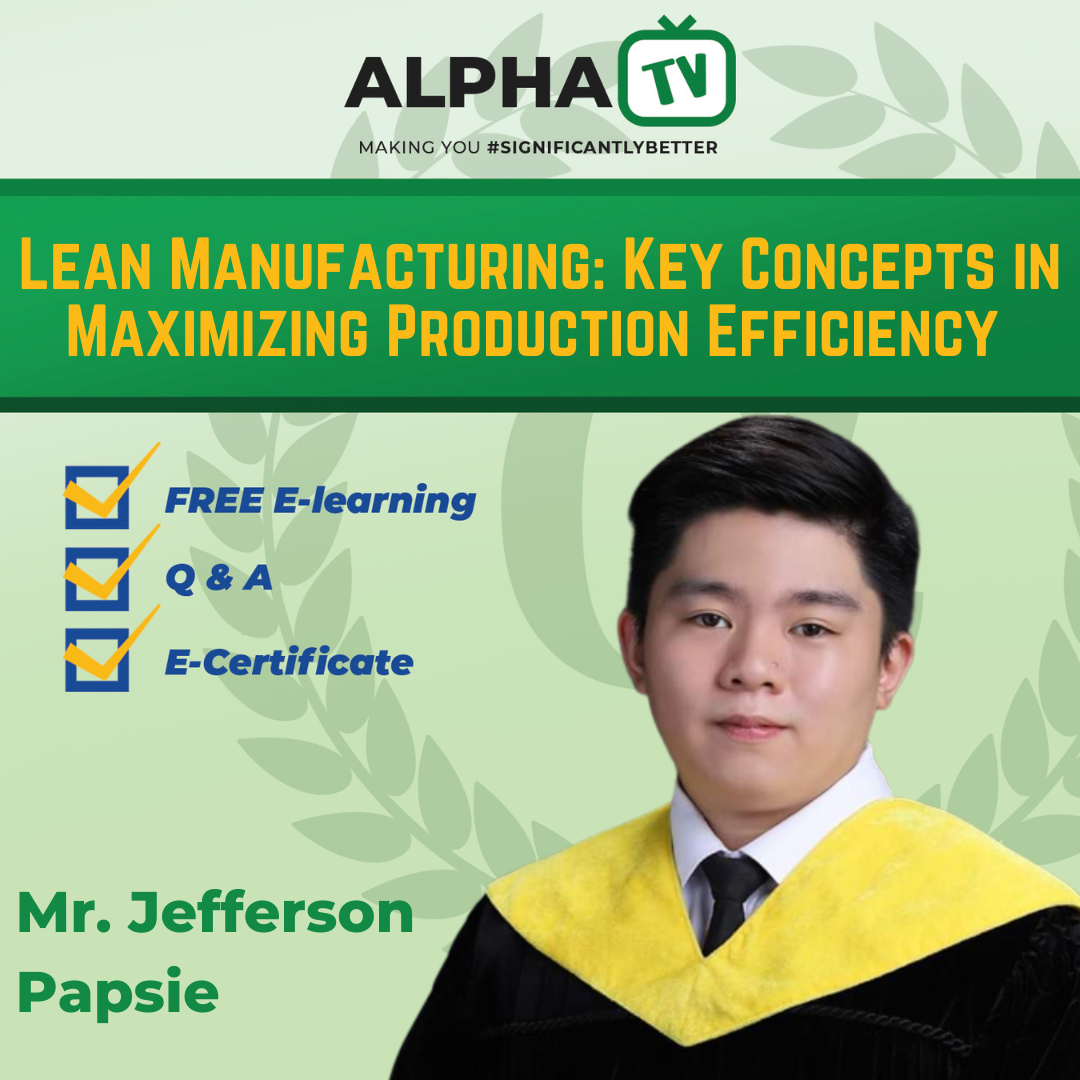 Lean Manufacturing: Key Concepts in Maximizing Production Efficiency