Basic Agile and Waterfall Management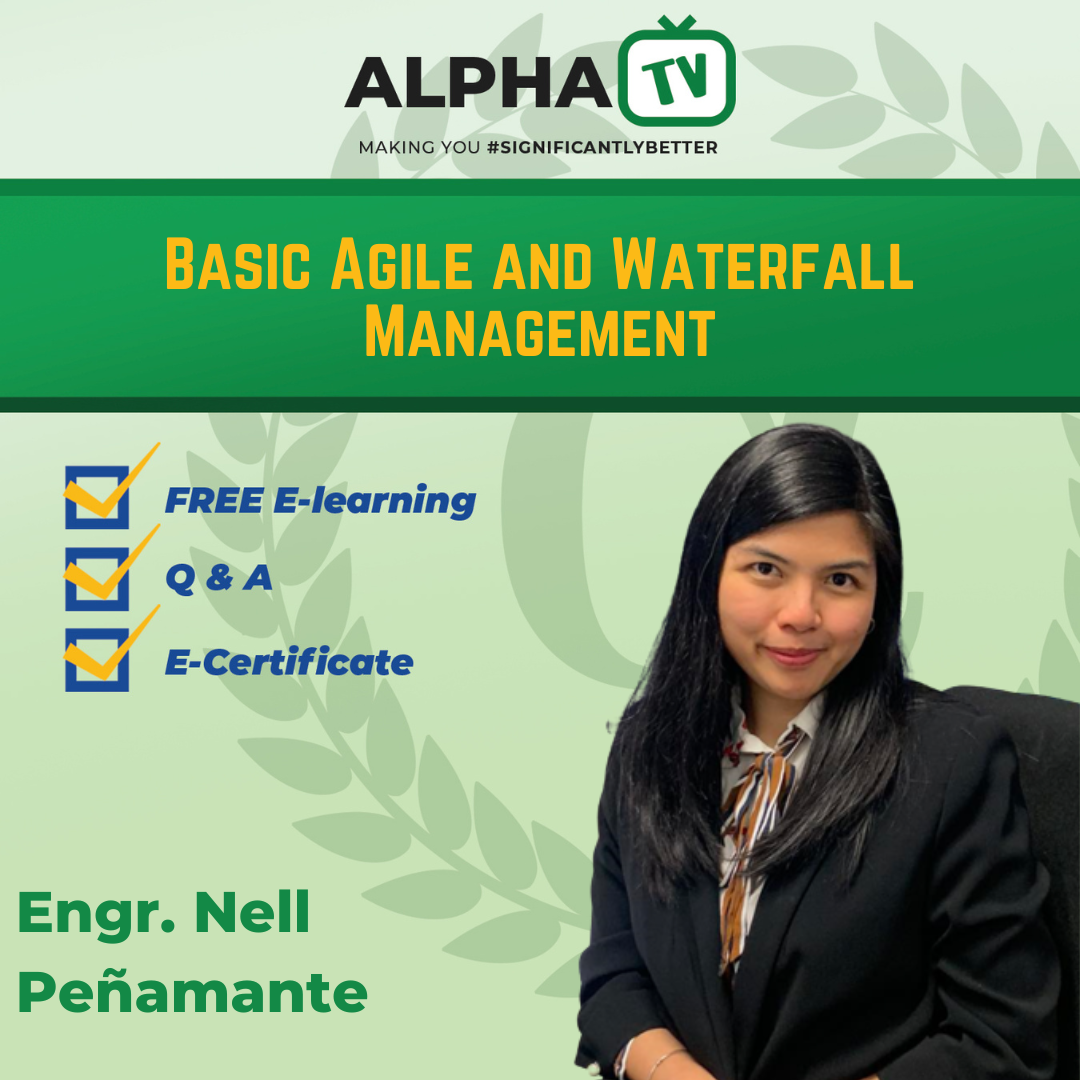 Basic Agile and Waterfall Management
Date Published
November 08, 2023
Course Updated
November 08, 2023
About the Course:
Discover the fundamental principles of both Agile and Waterfall project management methodologies in our e-learning course. Gain insights into the core concepts and approaches of these two popular project management techniques, enabling you to make informed choices in managing your projects effectively.
Course Objectives:
The primary objective of the course "Basic Agile and Waterfall Management" is to provide participants with a comprehensive understanding of Agile and Waterfall project management. By the end of the course, participants will be equipped with the knowledge required to choose and implement the most suitable project management approach for their specific projects.
Target Participants:
This course is tailored for a diverse range of individuals and professionals interested in project management and its methodologies. The target participants include:
Project Managers: Professionals in project management roles aiming to enhance their knowledge and skills in both Agile and Waterfall methodologies.
Team Leaders: Individuals responsible for leading project teams and seeking a better understanding of project management approaches.
Business Analysts: Professionals in business analysis roles aiming to optimize their project management decision-making.
Managers and Executives: Managers and executives interested in improving their ability to choose the right project management approach for various projects.
Entrepreneurs: Business owners and entrepreneurs looking to understand project management methodologies to successfully execute projects.
Students and Academics: Students studying project management, business, or related disciplines, as well as educators looking to enrich their curriculum with real-world insights into project management.
Anyone Interested in Project Management: Individuals from various backgrounds who have a keen interest in project management and want to learn about Agile and Waterfall methodologies.
This course is designed to create an engaging and interactive learning environment that encourages collaboration, knowledge exchange, and the practical application of Agile and Waterfall project management concepts.
Certificate Requirements:
Completion of course modules and materials
Successful completion of assessments and quizzes
Active participation in course discussions and feedback
What is an LMS?
An LMS (Learning Management System) is a software platform designed to manage, deliver, and track educational content and training programs online.
How does an LMS work?
An LMS provides a centralized platform for creating, delivering, and managing learning materials. It offers features like course creation, assessments, communication tools, and progress tracking.
Who can use the LMS?
Our LMS is designed for a wide range of users, including educators, students, trainers, HR professionals, and corporate users seeking to deliver and manage training and educational content.
How do I access courses on the LMS?
After logging in, you'll see a list of available courses on your dashboard. Click on a course to access its content, including modules, videos, assignments, and quizzes.
Can I take courses on any device?
Yes, our LMS is responsive and works on various devices, including desktops, laptops, tablets, and smartphones.
How do I enroll in a course?
If you're a student, your courses might be assigned by an instructor. If you're a corporate user, courses can be assigned by your administrator. Simply click on the course to enroll.
How are assessments conducted?
Assessments can include quizzes, assignments, and exams. You'll find instructions within each course on how to complete them.
How do I track my progress?
Your progress is automatically tracked as you complete modules, quizzes, and assignments. You can view your progress on your dashboard or course page.
I'm having trouble accessing the platform. What should I do?
What if I forget my password or username?
You can use the "Forgot Password" option on the login page to reset your password. If you've forgotten your username, contact our support team for assistance.
Is my personal information safe on the LMS?
We take your privacy seriously. Your personal information is securely stored and used only for educational and administrative purposes in accordance with our privacy policy.
Are my course progress and grades kept private?
Yes, your course progress and grades are confidential and can only be viewed by you, your instructors, and administrators as needed.
How to Drive a Culture of Innovation
Introduction to Quality Management System
Leveraging Data: A Way to Revolutionize Your Professional and Organizational Needs