English, Filipino ∙ Self-paced ∙ 1 hour
Date Published
July 30, 2023
Course Updated
July 30, 2023
About the Course
In this course, the learners will learn about the importance of accurate, timely, and reliable data in enhancing governance, developing policies and strategies, and providing services. This will highlight the importance of data in implementing and monitoring the Sustainable Development Goals' progress as well as supporting evidence-based policymaking.
Course Objective
Define what data is
Familiarize with some businesses applying DDG to their organizations
Explain Data-Driven Governance and its benefits
Identify the qualities of data to have a successful Data-Driven Governance
Introduce Data-Driven Governance to your organization
Know the standards/laws related to the application of Data-Driven Governance
Course Outline
Definition of Terms
Businesses Applying Data-Driven Governance
Data-Driven Governance
Data Qualities
Introduce Data-Driven Governance
Know the Standards/Laws Related to Data-Driven Governance
Target Participants
It is for all the interested individuals that want to know more about the overview of Data-Driven Governance and its relevance.
Certificate Requirements
Completion of recorded webinar + quiz
Pass the 10 item multiple choice with 80% mark
Comment your feedback to the main page of the course
No frequently asked questions for this course yet.
Innovation and Start Up Revolution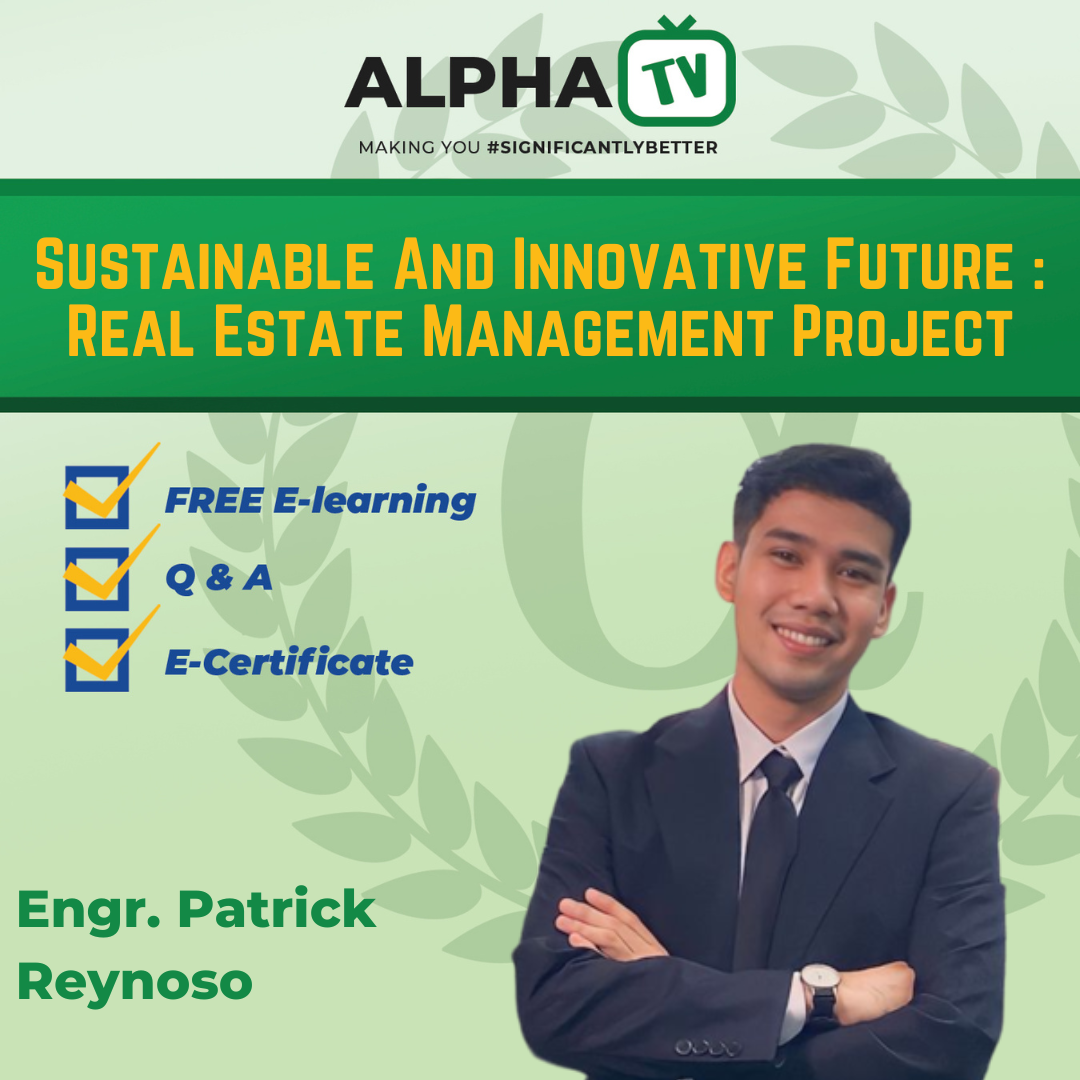 Sustainable And Innovative Future : Real Estate Management Project
Statistics with Excel Data Analysis Toolpak