English, Filipino ∙ Self-paced (1 hr 18 mins)
Date Published
September 19, 2023
Course Updated
September 19, 2023
About the Course
Big data is the result of our need for distributed computing, which requires us to process a large amount of data while also requiring us to use additional resources, such as computer power and memory. This course will give you an introduction about big data and its application.
Course Objective
To categorize data
To discuss 3 V's.
To acquire insight of how to solve the problems with data and what are procedures to do.
To determine whether it is worthwhile to invest in data science.
Course Outline
What is Big Data?
Why do we need Big Data?
What are the 3 V's?
The cost of not using Big Data
Big Data Applications
Target Participants
All individuals who are interested in learning more about big data applications.
Certificate Requirements
Completion of recorded webinar + quiz
Pass the 10 item multiple choice with 80% mark
Comment your feedback to the main page of the course
No frequently asked questions for this course yet.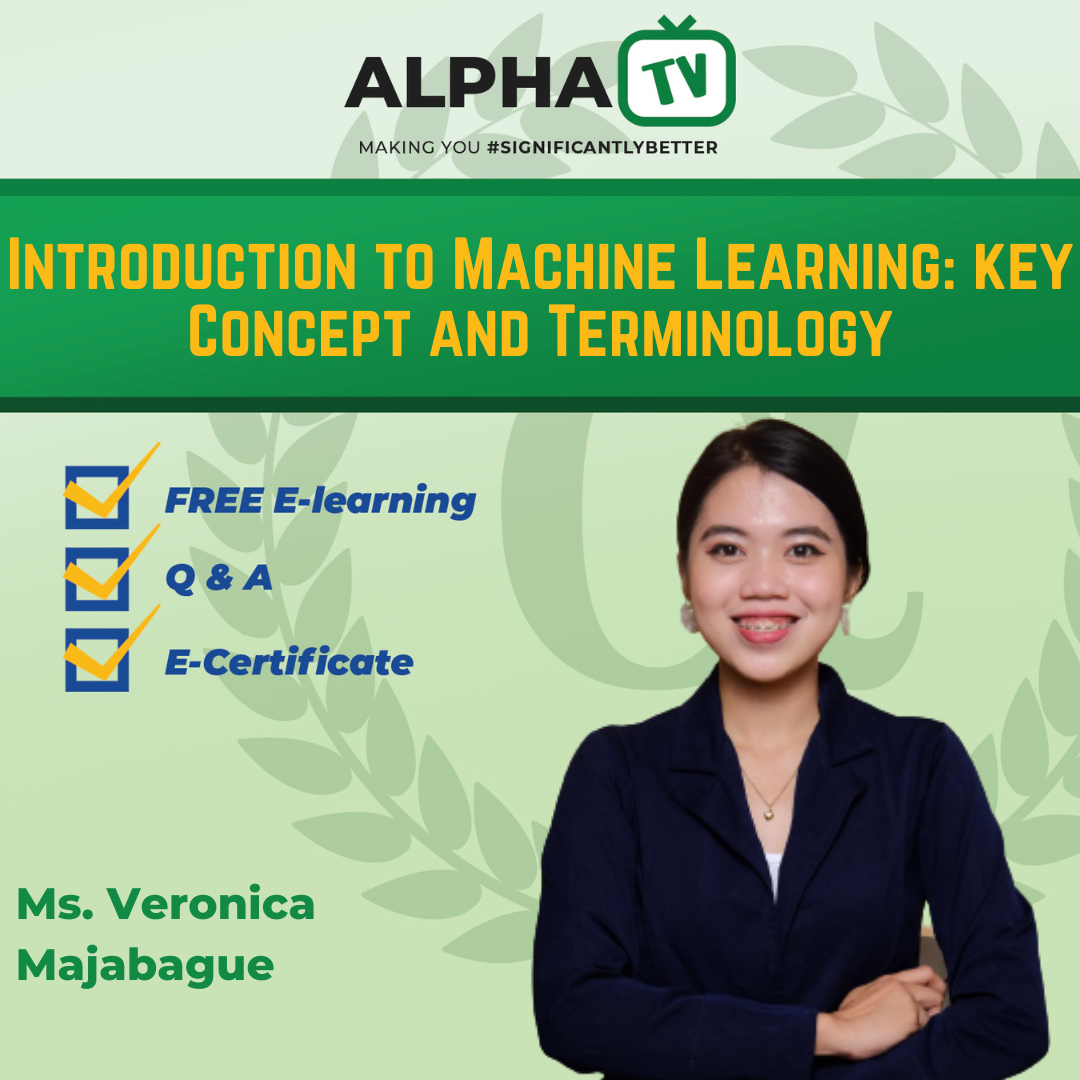 Introduction to Machine Learning: key Concept and Terminology
Lean Six Sigma White Belt Certification